Full Menu Available After 5 pm Daily
Homemade Fry Basket
Sweet Potato Fries add $1
Pub Pretzel
Warm Soft Pretzel Served with Craft Beer Cheese, Mexican Street Corn & Stone Ground Mustard for dipping.
Mozzarella Sticks
Covered with Parmesan Cheese served with Marinara
Buffalo Cauliflower Bites
Battered Cauliflower mixed in our house made Buffalo Sauce served with Celery & Blue Cheese
Spicy Fried Pickles
Spicy Battered Pickles served with Ranch Dip.
Chicken Quesadilla
Flour Tortilla stuffed with Roasted Chicken & Cheddar Cheese.  Served Salsa and Crema
Chicken Tenders
Served with a side of Homemade Fries & choice of Dipping Sauce.
Toss in Buffalo Sauce  ~ $1
Vegan Chicken Tenders
Plant based chicken served with a side of Homemade Fries & choice of Dipping Sauce.
Toss in Buffalo Sauce  ~ $1
Ambassador Crab Fries
House Fries topped with Lump Crab, Old Bay & House Made Cheese Sauce.
Ambassador Wings
Eight jumbo wings served with Celery & side of Bleu Cheese or Ranch
Buffalo – Asian Sweet Chili – BBQ – Garlic Parmesan
Crafted Burgers & Sanwiches
All Burgers and Sandwiches are served with our Homemade Fries or substitute Sweet Potato Fries for $1 more.
Signature Smash Burger
Four ounces of our custom beef blend with American cheese, Pickle and Special Sauce on a Brioche Bun.
Beyond Burger (V)
8 oz. Beyond burger with Lettuce, Tomato and Onion. Your choice of vegan or brioche bun.
Cheesesteak
Your choice of beef or chicken with fried onions and your choice of cheese on a long roll.
American – Cheddar – Provolone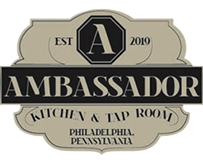 635 West Girard Avenue
Philadelphia, PA  19123
OPEN 7 DAYS A WEEK
SUN – WED : 12:00 PM – 12:00 AM
THURS – SAT: 12:00 PM – 2:00 AM
Call us at:
(267) 909-8897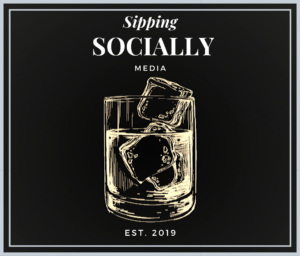 2021 Sipping Socially Media. All Rights Reserved.